Cosmetics
W
elcome to the world of MARIA GALLAND Paris and a world in which inner and outer beauty creates the perfect synergy and harmony. Each type of skin is unique and each of us is different, but we all want the same thing – its beauty.
● Phytomer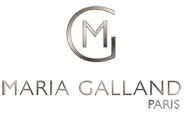 ● The story of MARIA GALLAND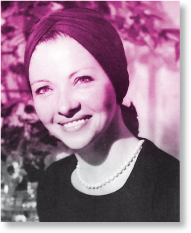 The start of an unique successful story.
After moving with her father to France in 60-ties Maria Galland was in step with the spirit of a time trying to enforce her avant-garde vision to preserve the youth of the skin beauty and the skin glow. A successful dancer together with dermatologists had developed the care concept as unique as the skin itself. Up to this day, that's about 40 years later, this care concept creates a standard in skin care.
Skin, "mosaic of extraordinary diverse needs".
She opened a cosmetics advisory service in Paris Residence in France where she offered a personalized "tailor-made beauty." Her desire was to innovate. As first she introduced a cosmetic – personalized advice in which she tried to satisfy every woman's skin. Individual programs of treatment are and were also targeted to the needs of each area of ​​the skin. They were met with widespread recognition and soon Ms. MARIA GALLAND founded her first scientific laboratory and production equipments. After a short time in 1962 she opened her first beauty salon on Rue Chateaubriand in Paris where she offered products and treatments produced her own name.
What makes MARIA GALLAND Paris brand so special?
Unique. Challenging. Rare. "Mosaic of extraordinary diverse needs." That is our skin. Early sixties this knowledge allowed Ms. GALLAND successfully complete her search for "eternal youth" and flawless appearance. It is the knowledge which was based and it is still based on "methodology of MARIA GALLAND": an accurate analysis of the skin and specific treatment of each area of ​​the skin according to individual needs to maintain optimal skin beauty. The beneficial effect of fine hand movements of professional beauticians for the MARIA GALLAND brand brings the harmony of body, mind and soul. "Tailor-made cosmetic care", like the additional skin care products for home use can be found at selected beauty salons, beauty clinics and spas.
MARIA GALLAND – for any request, lifestyle and age.
Long-term verified treatment using a mask "MODELLING MASK " embodies our motto already valid for four decades until today. The skin is treated a centimeter by centimeter using specially selected preparations. What makes its glory? The thermal effect of the mask ensures active ingredients to penetrate deep into the skin where they can operate specifically.
Science and research – the way to a perfect skin care.
The quality and effort for excellence don´t know borders: the most advanced research laboratories are systematically developing valuable treatment substances, efficient technologies and revolutionary compositions. Working in partnership with professional beauticians for MARIA GALLAND brand contributes to our perception of the needs of today's men and women in skin care which is the expression of their personality. On this basis the products and treatments arise corresponding to real needs of consumers which represent current trends and identifies new standards. Our demands for a high quality ensures that all products are tested under dermatological supervision in terms of efficiency and safety and the skin handles them extremely well.

MARIA GALLAND today.
Until now, over 10,000 beauty salons, beauty farms (rented premises for representation) and day spas in over 40 countries use the products and treatments of MARIA GALLAND Paris. Success is built on a long tradition and confidence in the company with a strong innovative spirit which makes it one of the most advanced companies in the cosmetics and beauty trade. Except skin and body products and treatments, an extremely diverse product range of MARIA GALLAND includes up to date a range of Sun Care (tanning – a sun protection), Make-up range and care concept developed specifically for men – skin care to meet every need.
MARIA GALLAND with its special feeling for detail.
Constantly creates "future cosmetics", it appeals more and more women and this makes her No 1 in Europe in terms of sale.
● Face treatment menu

Protect the beauty of your skin!
The numerous concepts of Maria Galland for beauty salons allow personalized care for the face taking into account all the needs, skin types and ages. Experience the beauty of tailor-made pampering treatments and medical preparations with MARIA GALLAND PARIS. Various facial and body treatments conform precisely to your wishes and needs of the skin and leaves you with a wonderful feeling of total relaxation, perfect comfort and absolute relaxation.
Face treatment
Cocoon Mask treatment.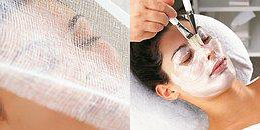 The heart of treatments specifically designed for all skin types is to moisturize, strengthen and prevent aging, maximum refresh and relax. "Softness and energy," it is wrap treatment combining a mixture of fine touch and acupressure massage technique. Supports metabolism and fights against the harmful effects of stress in the process of skin aging.
| | |
| --- | --- |
|  Cocoon Hydration  |  hydrating wrap treatment |
|  Cocoon Firming |  lifting wrap treatment |
|  Cocoon Precious  |  brightening wrap treatment |
|  Cocoon Nano  |  precious wrap treatment  |
|  Cocoon Royal Firming |  royal lifting treatment |
|  Cocoon Royal Precious  |  royal lifting treatment  |
|  Cocoon zone by zone  |  active treatment for sensitive area  |
| |  (eyes, lips, neck) |
Thalasso Facial.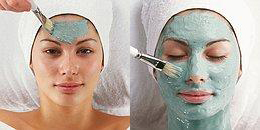 Refreshing moisturizing treatment with seaweed. Brown algae from Brittany added skin moisture and combat stress factors (sun, cold, wind forming free radicals). In this treatment we use special concentrates (caviar, hydrating, oxygenating, vitamin, AHA complex concentrate), which creates customized treatments for the effects of MG. Concentrates perfectly blend with the needs of the skin, are rich in active ingredients, they adjust the basic massage and prepare the skin for the application of masks.
"Perfect synergy and harmony"
| | |
| --- | --- |
|  Thalasso Express |  fast moisturizing treatment with seaweed |
|  Thalasso Classic  |  refreshing moisturizing treatment with seaweed  |
|  Thalasso Extra  |  enriched moisturizing treatment with seaweed  |
|  Thalasso Clarté   |  moisturizing treatment with seaweed |
| |  for mature oily skin |
|  Thalasso Hydra Lux  |  luxurious moisturizing treatment with seaweed |
Art de Peau – Art de Peau LUXURY.

The treatment "Art de Peau" combines the advantages of hands ritual practices with deeply concentrated procedures. Rejuvenating fruit elixir with AHA acids, seawater and caviar collagen mask work harmoniously on a strong anti-aging process. As if the skin is on the path to full sensual impressions, regaining the freshness of his youth and unique radiation renewed vitality.
Especially booster dose of beauty.
To complete the total restoration of the skin.
Treatment "Art de Peau" is designed for mature skin.
This is an intensive rejuvenating facial treatment which combines the benefits of manual ritual with highly concentrated formulation. This treatment combats the visible signs of aging and restores strength and vitality of the skin. The skin is smooth and shines. The skin is regenerated and protected. Signs of fatigue and stress disappear in a second and the skin has a guaranteed instant boost of energy.
Profilift treatment.

Beautifully balanced cocktail of fixative touch, this is the treatment "Profilift". The perfect solution for tired skin. The treatment is focus to all aspects of skin hardening, so that harmony has helped to stand again youthful contours of your face. Combination of massage techniques and quality products ensure your skin grandiose sense of flexibility.
● Xilia menu
Kollagen induction therapy:
Collagen induction therapy is a method of skin treatment according to a German plastic surgeon which is performed in authorized beauty salons.
It uses a small mechanical roller on which surface are spurs of needles -192 needles in 8 rows.
The method very effectively induces and supports the production of its own collagen. Small needles "break" old collagen bundles. New collagen ("juicy cells ") can bind more water so it will return a fresh, youthful look to the skin. Already after the first session, most clients can see positive changes but the real results occur after 3-4 months.
Using the Dermaroller the intentional microwounds are invoken in the skin which kicks off a production of new collagen in the deeper skin structures. Small needles only break the skin surface therefore it is not necessary a healing process that would require a sick leave. Small microwounds force the skin to regenerate and create new, elastic collagen fibers.
We inject a very pure collagen with the octapeptide through channels from outside for microrelaxation of muscle tension to increase the effect of the whole therapy.
Treatment includes:
• Complete skin make-up removal
• Application of serum hyaluronic acid
• Use of a roller – induction therapy
• Serum
• Mask – by skin type
• Laser, Blue Light
• Day cream
• Eye cream 
  Recommended frequency of treatment:
6-10x; 1x a week
Contraindications:
• Diabetes
• A patient who is prone to keloids scars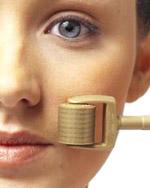 Radiofrequency:
This is a world news  that uses a deep radiofrequency overheating of a skin fold which is created in the head vacuum application. The principle of treatment using this new technology is gentle overheating of the deeper layers of skin which leads to a shutdown of the skin and to a creation of a skin tissue – collagen which is most responsible for the appearance of the skin. In the treatment the skin is tucked between two active electrodes and the electromagnetic pulse heats evenly the targeted area of ​​the skin without damaging its surface layer. The treatment is almost painless, takes about 25 minutes and a treated client can return to normal daily activities. The result can be called as a non-surgical facelift. Operation of the new technology will improve the skin condition by 5 to 10 years. Of course, the new treatment technology is not associated with such risks as pain and disposal from normal life like a surgical facelift. In comparison with other so-called photo rejuvenating procedures is a radiofrequency treatment with assistance of vacuum more effective. 
Treatment includes:
• Complete skin make-up removal
• Application of serum
• Use of a radiofrequency – equipment Xilia
• Serum
• Mask – by skin type
• Laser, Blue Light
• Day cream
• Eye cream
Recommended frequency of treatment:
6-10x; 1x a week
Contraindications:
• Pacemakers
• People with large metallic implants
• During pregnancy 
• Serious forms of diabetes 
• At flebopatia and kolagenoplatia 
• Serious cardiovascular disease 
• High blood pressure 
• During retinoids therapy 
• Dermatitis, skin infection, fresh wounds of the skin

Microdermabrasion – balancing skin defects:
Diamond microdermabrasion is applicable for all skin types, even on very sensitive skin. Method itself is in fine grinding the most upper layer of the skin and then it leads to the following effect:
• Removes dead skin cells
• Supports the production of new cells even in the deepest layer of the skin
• The creation of collagen is stimulated 
• Vacuum massage performs immediate lifting 
• Softens pores and acne scars 
• Removes fine wrinkles, pigment or senile spots
Removing the surface suberised cells is important not only for smoothing the skin but also from a health perspective. If the epidermis thickens and the dead cells on the surface will not be removed, it occurs a blocking penetration of any active substances applied to the skin to deeper layers of the epidermis, and thus the most luxurious product has no chance to act, the substances are not absorbed, the skin clogs and doesn´t  breathe and problems with acne occur. After diamond microdermabrasion treatment which is almost painless, the skin is better vascular, the surface layer is free of dirt and is ready to receive active substances. Finally is the skin relieved from dead cells and can breathe freely again! Like a sponge drinks in all applied substances and they penetrating deeply into the skin tissue. The skin is ready to create new cells and changed already at the first treatment. The advantage of diamond microdermabrasion is the fact that the client can go out in the society immediately after this treatment.
Treatment includes:
• Complete skin make-up removal
• Skin abrasion with diamond adapter – by skin type
• Serum 
• Mask – by skin type 
• Laser, Blue Light 
• Day cream 
• Eye cream 
Recommended frequency of treatment:
6-10x; 1x a week
Contraindications:
• Keleoids scars
• Acne in the inflamed stage
• Active rosacea
• Eczema, dermatitis, skin cancer
• Viral or vascular diseases, warts
• Hepatitis, AIDS 

Lifting:
Electrolifting belongs to the effective programs that can reduce visible signs of aging, keep the skin flexible and youthful. For facial treatment the electro-stimulation current is used to achieve the effect of lifting as much as required for all anti-aging treatments. Muscle electro-stimulation tightens facial muscles that support the skin structure.Vypočuť
Lift is means lift, elevate… Therefore electrolifting focuses on the strength of muscles, improves weakness, tiredness and slackness of the skin but also in conjunction with the galvanic current supports the cell nutrition. All this brings towering effect. Electrolifting is applied through "low frequency microcurrents" which can effectively stimulate:
• epidermis
• dermis
• muscles
These currents penetrate into the body by two metal electrodes through a conductive gel. In our cosmetic practice we prefer gels that are enriched with active ingredients, for example moisturizing, nourishing or anti-wrinkle. We perform the electrolifting on the skin with special handling moves. The results are already seen after 1-4 sessions but after 10-day cure electrolifting ensures a steady improvement of the skin.
Effects of electrolifting:
• Stimulation of microcirculation
• Improvement of metabolism in cells
• Oxygenation of the skin 
• Supports the production of collagen and elastin in the skin
• Activation of the lymphatic system and removal of harmful substances
Indication:
• Slackness of the skin
• Early aged skin, anti-wrinkle treatment
• Trace of fatique and stress
• Ideal for exhausted, anxious and stressed people
• In addition to tonic treatment 
Treatment includes:
• Complete skin make-up removal
• Electrolifting using the equipment Xilia 
• Serum 
• Mask – by skin type 
• Laser, Blue Light
• Day cream 
• Eye cream 
Contraindication:
• People who have a pacemaker 
Electrolifting methods:
Stimulus
Bipolar electrostimulation which is performed by a special head. It is used for toning and selective strengthening of muscle groups as well as facial skin.
Large lifting
this is a cosmetic lifting for smoothing wrinkles without a scalpel. Electro-lifting effects on microcirculation in the ski,  increases supply of nutrients, revitalizes and oxygenates the skin tissues. The skin will remain smooth, tight, fine lines and wrinkles will disappear. A unique treatment into the hands of professionals. Recommended frequency of treatment: 10x; 2x a week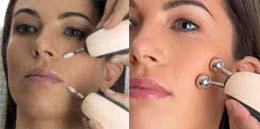 Xilia equipment also offers:
Air massage:
A gentle vacuum massage which is similar to a hand massage thanks to delicate vacuum. Massage is very pleasant and efficient. The head contains a chromo therapy.
Hydration:
Control of skin hydration allows the measurement of skin hydration. It allows the proper selection of products and the right option for a cosmetic treatment type as well as a control of achieved results.
Iontophoresis:
Serves for injection of hydrophilic substances making use of a galvanic current. Hydrophilic products intended for iontophoresis should have the ability of chemical dissociation. This treatment is recommended especially for troubled and aging skin in combination with other selected features of the machine.
Dezincrustation:
It is a method that uses a galvanic current to achieve a deep cleansing especially for oily skin type. The aim is to reduce the excessive sebaceous secretion. Dezincrustation is based on a chemical reaction called saponification – the fatty acids of sebum are combined with alcaline and will create a so called "soap" which is then easily removed from the skin. Overall, it promotes a deep cleansing of skin.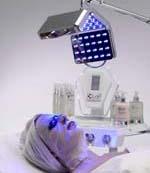 Blue Light:
Blue Light – BLUE LIGHT opens a new dimension with phototherapy in the treatment of acne in beauty salons. It contains special LED lights in large quantities with high performance with wavelength of 415-485nm.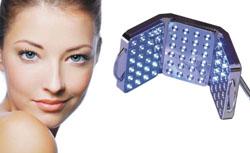 General effects of blue light:
has high inflammatory and antibacterial effects and reduces the production of inflammatory markers in acne
Results are visible after one session – there is improvement in inflammatory conditions of the skin.
SCIN SCRUBBER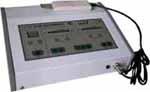 • Painless deep cleansing
• Is one of the most popular device in cosmetics.
• Or ultrasonic peeling has several advantages, which appreciate each client
• Cleans the skin in its surface and depth without the pain. Anyway, the most
  distressing cosmetic act makes it easier, which is a deep cleaning.
• Very effective and specially works on non aesthetic indicators on the skin
• Helps revitalize the skin
Scinscrubber device performs several functions:
Exfoliation –  surface peeling, whose main goal is to eliminate dead cells, exfoliation,  removal of remaining sebum, bacteria, toxins from the skin surface.
Cleansing – deep cleaning is an uniform cleaning of the skin surface and in deeper layers, which helps remove impurities and facilitates a deep cleaning with a friendly manner. In some cases, it is a perfect replacement for a traditional manual deep cleaning. Skin after a deep cleaning is not irritated. Partially this functions – cleansing – also helps pigment spots thanks to its bleaching effect. For deep cleaning and peeling is used a special product LOTION DESINCRUSTANTE, which still increases the effectiveness of this treatment.
Tonic – at this function it is used a micromassage effect of ultrasound probe. Revitalizes and galvanizes the skin and visible results can be seen near wrinkles. It improves the microcirculation in tissues, cell oxygenation and penetration of active ingredients.
ImageLifting and injected substances – is an active combination of ultrasound and iontophoresis for injection of active ingredients. If a product is properly selected, for example SERUM ENERGIE EXTREME, immediately after the first session occurs to significant hydration and refinement of wrinkles.
● Depilation
Depilation
with warm wax is used for the temporary removal of the hair roots of the skin. This treatment will last without the hair roots for about 3-4 weeks. With warm wax can be depilated almost every part of not only female but also male body. In our salon, we depilate standard for men: back, chest, underarms, hands and feet. In addition, we offer for women a full body depilation as well as removal of the hair in the face and the Brazilian or Hollywood depilatory.
Brazilian depilation
offers long-term solution for removal of the hair in the bikini area. In Brazil, became this method of depilation very popular in the 90-ties and later with other women around the world. It came at a time when micro bikini and tango pants became mandatory equipment for each Brazilian woman and has resolved the question of completely removing unsightly hair in intimate areas.
Hollywood depilation.
This type of depilation involves in completely removing hair in the bikini area to the slender strip down towards the navel.
● Permanent make-up
Permanent makeup.
More and more women are subject to the charm of permanent makeup. Lasts up to 5 years. It is used in decorative and corrective cosmetics. This is done by natural pigments from natural anti-allergenic dyes. The treatment is very gentle, it can pass young girls as well as women in retirement. It is popular especially among women who live hectic lives and have no time to stand before the mirror in the morning. This make-up method is suitable for shaping, highlighting and rectifying the eyebrows, eyes and lips.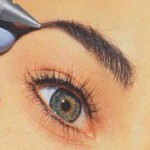 Eyebrow.
Eyebrow hairs often irregularly or thin overgrown, for example at constant and wrong uprooting. Dyeing is only a short term solution, so up to 4 weeks. Therefore, a method of permanent makeup is just perfect. After consultation and pre-drawning the pigment is injected into the eyebrow with a special device into the desired shape. The hairs are not removed neither shaved and therefore the eyebrows look more uniform and natural.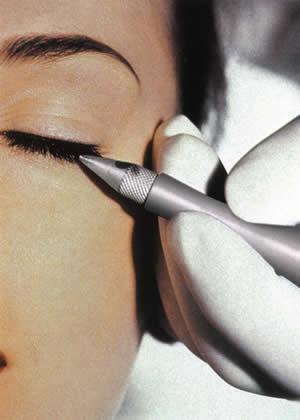 Eyeliner.
Tattooing the upper and lower eyeliners enhances the radiation of your eyes. You can decide for a thin eyeliner which is pigmented between algae and therefore they will look denser, or for more prominent links if you are used to a decorative eye makeup.You'll be thrilled. Finally, no smudged eyeliner in the daily rush, at work, sport or sunbathing. It is ideal especially for women with glasses for which is the eye make-up difficult.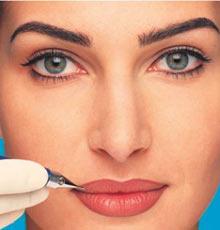 Lips.
First you will have pre-drawned your lip contours. The exclusive specialty of this method are "fully shaped lips." Also a dream of seductive and striking mouth will come true. The colour palette ranges from the natural colour to fashion bronze / brownish. Finally, no uncomfortable drawing your lip by pencil – does not matter in what situation. Your mouth acts still beautiful, fresh and natural.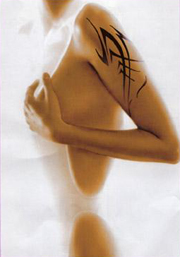 Tattoo.
Are you or you feel young? Do you like body tattoo, but you are afraid of what will be later in life? Never mind, we have a solution in the form of permanent makeup. The image that you would like to beautify your body we will tattoo with the natural pigment. This pigment is on a natural base and doesn´t contain metals, unlike the permanent pigments used in tattoo salon and will last a lifetime. Image will last 5-8 years, will not smudge and gradually is absorbed into the skin and fades. Tattooing is least painful and is not injected so deep into the skin as a permanent pigment.
Choose an image from our rich catalog.
● Phytomer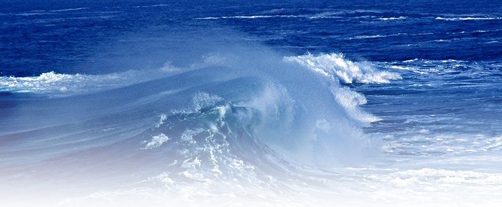 PHYTOMER is a solid family company based in Brittany in 1971 by Jean Gédouinom.
In 1972 the company Phytomer invented a marine cosmetics. This is a new form of care that offers the best of the sea for beauty.
Face and body care products of cosmetics PHYTOMER are innovative, relaxing and extremely effective, it is an invitation to make you feel good, dip yourself into the sea and get healthy, natural and long lasting beauty.
PHYTOMER company consists of over 20 scientists who are experts in biology focused on the skin and this company works to discover new active marine elements and develops highly efficient products for the senses. Research and production methods guarantee a quality that can not be beyond reproach and optimal tolerance while respecting the marine environment.
• First brand focused on the therapeutic effect of seawater
• Advanced Medical research examining the effects of seawater
• 104 trace elements necessary for life
• Similar mineral composition as human blood
• Safe, natural and effective cosmetics
 The unique beauty philosophy:
| | |
| --- | --- |
|  OCEAN |  Real sea brand |
|  SCIENCE  |  The scientific approach to nature  |
|  BEAUTY  |  Continuous access to the beauty |
Born from the sea
PHYTOMER obtains from the sea the most valuable active substances
OLIGOMER – symbolic active element
Oligomer® is a concentrate of partially dried seawater which is an exclusive procedure the secret of the Phytomer guards for already 40 years. Oligomer ® contains all the active ingredients of seawater and  mainly 104 oligo-elements that are essential for balance and vitality of the organism. Phytomer Oligomer ® is contained in most products for face and body and gives the skin mineralization attributes from the sea, thus it strengthens and gives her energy.
• Mineralization, body balance
• Relaxing, anti-stress effect
• Significant strengthening character
• Powerful carrier of active ingredients
• Maintaining the balance of the skin
Focused on the sea
PHYTOMER observes the sea world and is inspired by it
MARINE BIOMIMETIZMUS – scientific approach
The scientific approach of PHYTOMER is studying complex defense systems of algae and sea plants which survive in an enemy environment (waves, UV rays, pollution). They chose the most perfect active elements that are able to reproduce these beneficial processes in the skin and integrate them into the highly sophisticated products.
 • Seaweeds and human skin are subjected to similar
   harsh environmental effects
 • Seaweeds and human skin have very similar chemical composition 
 • Active ingredients have a beneficial effect on humans
 • PHYTOMER company is not trying to rediscover the wonders
   of nature, simply uses them
PHYTOMER uses sea resources wisely and with respect
SEA BIODIVERSITY – long-term commitment
PHYTOMER among the first started to use the culture of algae for cosmetics use within the breeding program for the sea area of ​​70 hectares in a protected area. This program includes mainly species that are in extinction, and which may subsequently be returned to the natural environment. Filter gardens is another concrete example of the commitment of PHYTOMER. Within the sophisticated ecological system that is 100% natural, it is possible only through local plants which remove pollution, process waste water to produce products without adding any chemical solvent.
Protection of the sea marine ecosystem
• Using the solutions which are harmless to health and the environment
• 100% natural process of waste water processing - Filter gardens
• Exclusive use of local plant species /iris, mint, cane, willow/
• 
Without adding any chemicals with respect to biodiversity
Mastery of the production process
• Lyophilization is freeze-drying technique – retains all the valuable elements
• The ingredients are 100% preserved in the "suspended life"
• Expensive and complicated technique
Comprehensive professional treatment
Professional face care  
| | |
| --- | --- |
|  Saewater Pearls |  Moisturizing and refreshing treatment, hydrating  |
|  Extended Youth  |  Anti-aging care, for the correction of wrinkles |
|  Douceur Marine  |  Soothing care, strengthens and soothes  |
|  Marine Breeze  |  Oxygenating care, oxygenates and energizes  |
|  Radiant Eye Contour  |  Eye contour care  |
|  Skin Escape For Men |  Care for men, moisturizing, soothing,  |
| |  oxygenating and anti-aging care |
Seawater Pearls
Moisturizing and refreshing care
Aim – dehydrated and dry skin
Significantly improves long-term commitment of water in the skin, the skin is soft after the treatment and ideally protected. The genuine massage with purse and caviar of algae, seapearl production. For more relaxation you can enjoy a back massage and detoxification cure using self-heated detoxifying mud.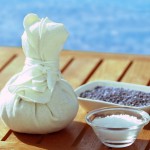 Extended Youth
Firming treatment for the correction of wrinkles
Aim – the first signs of aging, mature skin
Maintains and re-found youthfulness of skin, delay the first signs of aging and restores balance, regenerates, firms skin tone, firmness and skin density. Focus on deep wrinkles and facial contours.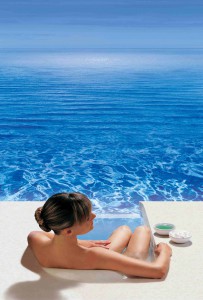 Douceur Marine
Soothing care, strengthens and soothes
Aim – sensitive skin
It soothes, reduces redness and  improves a blood circulation. Contributes to reducing a sensitivity and to increasing a defense of epidermis. I tis a port of peace and tranquility for sensitive skin.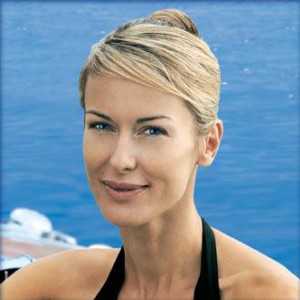 Marine Breeze
Energizing and oxygenating care
Aim – mixed, oily skin, skin with defects, loaded skin of smokers and people from the city, vigourless skin
Clean perfectly, gets dull and normalizes the skin, has an excellent regulatory and balancing ability for the excess sebum. Detoxifies and oxygenates and obtains a healthy glow for the skin.
Radiant Eye Contour
Eye contour care
Aim – wrinkles and mimic wrinkles around the eyes, dark circles under eyes and swellings, tired eyes
Total care for eye area. Eliminates the signs of fatigue, reduces wrinkles and mimic wrinkles. It relaxes and soothes.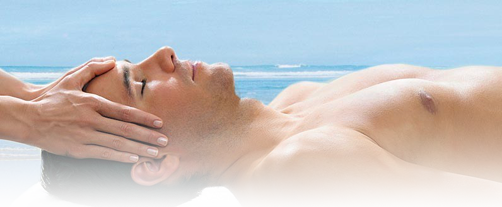 Skin Escape For Men
Care for men, it is moisturizing, soothing, oxygenating and anti-aging care
Aim – all types of skin, all ages
Detoxification, deep cleaning, bright skin. Very effective care "tailor-made" – moisturizing, soothing, oxygenating and anti-aging, designed for male skin and adapted to all needs.
● Systéme Dermatologique

SYSTEME DERMATOLOGIQUE – a highly effective system of care
Step by step to perfection 
SYSTEME DERMATOLOGIQUE from MARIA a dermo-cosmetics skin care system which belongs to a new generation of cosmetic products. With this efficient system of care, MARIA GALLAND fulfills the dreams of eternal youth and flawless beauty that characterizes a society in which we live. SYSTEME DERMATOLOGIQUE was developed for a very specific group of clients – for those who want to:
 FOR THE BEST RESULTS IN THE SHORTEST TIME 
THE RESULTS THAT IMMEDIATELY FEEL
THE RESULTS WHICH IS IMMEADIATELY VISIBLE
RENEWED BEAUTY AND YOUTH 

 
SYSTEME DERMATOLOGIQUE – a highly effective system of care
"It helps the skin to help itself" – The modern man´s skin can also enjoy SYSTEME DERMATOLOGIQUE! 
SYSTEME DERMATOLOGIQUE focuses on the principle – on what the skin knows the best! In accordance with the principle of "helping the skin to help you to know itself" products do not contain parabens, waxes or dyes and are dermatologically tested.
SYSTEME DERMATOLOGIQUE does not deal with age of clients but with the individual condition of their skin. It is also ideal as a preventive care.
But with the SYSTEME DERMATOLOGIQUE has MARIA GALLAND made an important step forward: for example at surgical face lifting the skin would strain and release and the excess tissue will be removed, but the state of the skin itself can´t be affected. Even with the dermabrasion (the skin abrasion) it is only a short option of its influence. SYSTEME DERMATOLOGIQUE concept of care works differently on the other hand! Not only supports the skin in it's regeneration process but it also gives the skin continually impetus to action and takes care of its dermo-cosmetics needs with long-term effect.
Requirements of each client can a cosmetic specialist individually meet with the great variety of possible treatments:
PREVENTIVE CARE FOR PRESERVING OF SKIN FUNCTIONS
THE REGENERATION OF SKIN UPPER LAYERS 
THE PROLONG ACTIVATION OF SKIN FUNCTIONS 
THE REFINEMENT OF THE SKIN´S STRUCTURE 
THE REDUCTION OF THE BROWN SPOTS 
THE NORMALIZATION OF THE PROBLEMATIC SKIN 
THE REINFORCEMENT OF THE SENSITIVE SKIN 
THE AID FOR IRRITATED SKIN 
THE PREVENTING THE SKIN AGING (EFFECT AGAINST AGING)
THE REDUCTION OF OXIDATIVE STRESS 
THE ACCOMPANYING TREATMENT BEFORE AND AFTER SURGICAL LIFTING TREATMENT
THE REINFORCEMENT OF THE SKIN TISSUE 
FORMULA ß-GHFx
Formula ß-GHFx is the basic ingredient of all products SYSTEME DERMATOLOGIQUE which with their purity and quality meet the high standards of MARIA GALLAND.
Formula ß-GHFx provides the skin with the impetus to become again active and "helps the skin to help itself". Formula was created by MARIA GALLAND and it is an unique complex. Ii is a key component and a basic element in all products in the system.
Effects:
• IMPROVES THE RECOVERY OF THE CELLS
• STRENGTHENS THE SKIN 
• SUPPORTS THE SKIN FUNCTIONS 
• ACTIVATES THE BIOENERGY REGENERATIVE PROCESSES
• VITALIZISE THE SKIN 
• IMPROVES BREATHING OF THE SKIN
• IMPROVES THE FIRMNESS OF THE SKIN
• NEUTRALIZES THE FOREIGN SUBSTANCES FROM HARMFUL ENVIRONMENTAL INFLUENCES
• IMPROVES SELF-PROTECTED MECHANISMS OF SKIN ITSELF 
• REDUCES IRRITATION 
• PROTECTS AGAINST OXIDATIVE STRESS 
• IMPROVES ELASTICITY AND FLEXIBILITY
• ADDITIONAL MOISTURIZING FACTOR
● Living oxygen
Oxygen, which heals.
We offer you "Living oxygen", patented method of treatment and prevention, whereby:
• improve the function of the metabolism
• supports your body's natural defense and immunity
• zoom out signs of aging
• avoid the negative consequences of today's lifestyl
And that´s all based on 100% natural base of ionized oxygen.
Therefore you don´t need to visit every time seaside or mountain environment in this hectic time.
Living oxygen is here just for you in our salon!