Cosmetics
W
elcome to the world of MARIA GALLAND Paris and a world in which inner and outer beauty creates the perfect synergy and harmony. Each type of skin is unique and each of us is differhas high inflammatory and antibacterial effectent, but we all want the same thing – its beauty.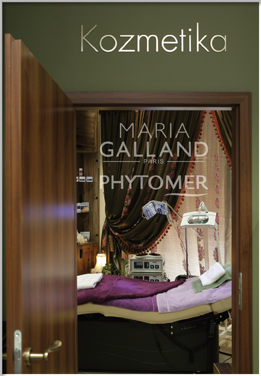 Facial treatment:
●  Systéme Dermatologique treatment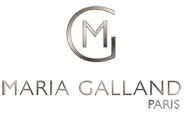 Story of MARIA GALLAND

What makes MARIA GALLAND Paris brand so special?
Unique. Challenging. Rare. "Mosaic of extraordinary diverse needs." That is our skin. Early sixties this knowledge allowed Ms. GALLAND successfully complete her search for "eternal youth" and flawless appearance. It is the knowledge which was based and it is still based on "methodology of MARIA GALLAND": an accurate analysis of the skin and specific treatment of each area of ​​the skin according to individual needs to maintain optimal skin beauty. The beneficial effect of fine hand movements of professional beauticians for the MARIA GALLAND brand brings the harmony of body, mind and soul. "Tailor-made cosmetic care", like the additional skin care products for home use can be found at selected beauty salons, beauty clinics and spas.
Facial treatment
---
Cocoon Mask treatment

The heart of treatments specifically designed for all skin types is to moisturize, strengthen and prevent aging, maximum refresh and relax. "Softness and energy," it is wrap treatment combining a mixture of fine touch and acupressure massage technique. Supports metabolism and fights against the harmful effects of stress in the process of skin aging.
Thalasso Facial treatment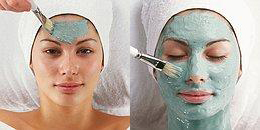 Refreshing moisturizing treatment with seaweed. Brown algae from Brittany added skin moisture and combat stress factors (sun, cold, wind forming free radicals). In this treatment we use special concentrates (caviar, hydrating, oxygenating, vitamin, AHA complex concentrate), which creates customized treatments for the effects of MG. Concentrates perfectly blend with the needs of the skin, are rich in active ingredients, they adjust the basic massage and prepare the skin for the application of masks.
Profilit treatment

Beautifully balanced cocktail of fixative touch, this is the treatment "Profilift". The perfect solution for tired skin. The treatment is focus to all aspects of skin hardening, so that harmony has helped to stand again youthful contours of your face. Combination of massage techniques and quality products ensure your skin grandiose sense of flexibility.
Systéme Dermatologique treatment
Highly effective system of care Step by step to perfection
SYSTEME DERMATOLOGIQUE by MARIA GALLAND a dermo-cosmetics skin care system which belongs to a new generation of cosmetic products. Focuses on the principle – on what the skin knows the best! In accordance with the principle of "helping the skin to help you to know itself" products do not contain parabens, waxes or dyes and are dermatologically tested.
But with the SYSTEME DERMATOLOGIQUE has MARIA GALLAND made an important step forward: for example at surgical face lifting the skin would strain and release and the excess tissue will be removed, but the state of the skin itself can´t be affected. Even with the dermabrasion (the skin abrasion) it is only a short option of its influence. SYSTEME DERMATOLOGIQUE concept of care works differently on the other hand! Not only supports the skin in it's regeneration process but it also gives the skin continually impetus to action and takes care of its dermo-cosmetics needs with long-term effect.
FUNCTIONS
PREVENTIVE CARE FOR PRESERVING OF SKIN FUNCTIONS
THE REGENERATION OF SKIN UPPER LAYERS
THE PROLONG ACTIVATION OF SKIN FUNCTIONS
THE REFINEMENT OF THE SKIN´S STRUCTURE
THE REDUCTION OF THE BROWN SPOTS
THE NORMALIZATION OF THE PROBLEMATIC SKIN
THE REINFORCEMENT OF THE SENSITIVE SKIN
THE AID FOR IRRITATED SKIN
THE PREVENTING THE SKIN AGING (EFFECT AGAINST AGING)
THE REDUCTION OF OXIDATIVE STRESS
THE ACCOMPANYING TREATMENT BEFORE AND AFTER SURGICAL LIFTING TREATMENT
THE REINFORCEMENT OF THE SKIN TISSUE
FORMULA ß-GHFx
Formula ß-GHFx is the basic ingredient of all products SYSTEME DERMATOLOGIQUE which with their purity and quality meet the high standards of MARIA GALLAND.
Formula ß-GHFx provides the skin with the impetus to become again active and "helps the skin to help itself". Formula was created by MARIA GALLAND and it is an unique complex. Ii is a key component and a basic element in all products in the system.
Effects:
• IMPROVES THE RECOVERY OF THE CELLS
• STRENGTHENS THE SKIN
• SUPPORTS THE SKIN FUNCTIONS
• ACTIVATES THE BIOENERGY REGENERATIVE PROCESSES
• VITALIZISE THE SKIN
• IMPROVES BREATHING OF THE SKIN
• IMPROVES THE FIRMNESS OF THE SKIN
• NEUTRALIZES THE FOREIGN SUBSTANCES FROM HARMFUL ENVIRONMENTAL INFLUENCES
• IMPROVES SELF-PROTECTED MECHANISMS OF SKIN ITSELF
• REDUCES IRRITATION
• PROTECTS AGAINST OXIDATIVE STRESS
• IMPROVES ELASTICITY AND FLEXIBILITY
• ADDITIONAL MOISTURIZING FACTOR
Modelling mask
Mosaic modeling method
Our ultra-customized anti-aging protection treats your skin by zone with high potential products and unique lifting and modeling techniques. A special sequence of manual movements combined with the features of our exclusive self-heating mask offers firmer, softer and more energetic skin. The result is an impressive lifting effect and a skin that looks brighter, healthier, relaxed and revitalized – the ideal treatment for our well-being
Chemical peeling
It is a quick and effective procedure to rejuvenate, rejuvenate and regenerate the skin of the face, neck and décolletage, but also on the backs of the hands and back. It only takes a few minutes and uses a peeling mixture of special preparations containing glycolic acid (AHA). Glycolic acid is a natural substance derived from sugar cane, used in various concentrations. The action of AHA acids significantly cleanses the skin, reduces pores, clarifies, improves its hydration and elasticity. It also smoothes out fine wrinkles, reduces pigmentation and color unifies the skin. This method also effectively solves acne treatment. After treatment, sebum production is reduced, pores are tightened and the scars are partially smoothed.
Efficiency of chemical peeling
dealing with excess sebaceous glands

deals problematic acne

clearing of age and pigment spots and other pigmentation changes (eg melasma)

rejuvenation of premature aged skin due to sunlight or solariums

softening the skin surface

solves enlarged pores

smoothing fine lines

brightening of tired skin

Support skin hydration
Blue light
Blue Light – BLUE LIGHT opens a new dimension with phototherapy in the treatment of acne in beauty salons. It contains special LED lights in large quantities with high performance with wavelength of 415-485nm.
General effects of blue light:
• has high inflammatory and antibacterial effects
• reduces the production of inflammatory markers in acne
Results are visible after one session – there is improvement in inflammatory conditions of the skin.
Skin scrubber
• painless deep ultrasound cleansing
• is one of the most popular device in cosmetics
• cleans the skin in its surface and depth without the pain
• very effective and specially works on non aesthetic indicators on the skin
• helps revitalize the skin
Scinscrubber device performs several functions:
Exfoliation – surface peeling, whose main goal is to eliminate dead cells, exfoliation, removal of remaining sebum, bacteria, toxins from the skin surface.
Cleansing – deep cleaning is an uniform cleaning of the skin surface and in deeper layers, which helps remove impurities and facilitates a deep cleaning with a friendly manner. In some cases, it is a perfect replacement for a traditional manual deep cleaning. Skin after a deep cleaning is not irritated. Partially this functions – cleansing – also helps pigment spots thanks to its bleaching effect. For deep cleaning and peeling is used a special product LOTION DESINCRUSTANTE, which still increases the effectiveness of this treatment.
Tonic – at this function it is used a micromassage effect of ultrasound probe. Revitalizes and galvanizes the skin and visible results can be seen near wrinkles. It improves the microcirculation in tissues, cell oxygenation and penetration of active ingredients. ImageLifting and injected substances – is an active combination of ultrasound and iontophoresis for injection of active ingredients. If a product is properly selected, for example SERUM ENERGIE EXTREME, immediately after the first session occurs to significant hydration and refinement of wrinkles.
Depilation
with warm wax is used for the temporary removal of the hair roots of the skin. This treatment will last without the hair roots for about 3-4 weeks. With warm wax can be depilated almost every part of not only female but also male body. 
For men, we offer depilation on: back, chest, underarms, hands and feet. 
For women, we offer a full body and facial depilation as well as the Brazilian or Hollywood depilation.
Lash Lifting 
Perfectly enhances your eyes and gives your eyes a more beautiful and radiant look with beautifully turned and dense eyelashes. A set of healing eyelashes dial and treat their structure from the inside.
It is applied to your own eyelashes to provide a long lasting effect. The treatment is also suitable for short and damaged eyelashes. The effect of these treated eyelashes will last until the whole cycle of your natural eyelashes is replaced (approx. 4 weeks).
Artificial eyelashes
Volume Mihalnice
They are absolutely light, elastic and soft to the touch like natural eyelashes. Ideal for women who have less own eyelashes.
To apply Volume eyelashes we use thickness of: 0,03 / 0,05 / 0,07 mm
It can be applied 2, 3, 4, 5 or more eyelashes to one natural eyelash to give extra volume, but of course we can also create a natural look.
As with classic eyelashes and Volume eyelashes, it is very important to consult first, where we evaluate your expectations as well as the type and shape of your eyes, and then decide on the final effect.
Classical eyelashes
They are made by the system "seaweed on the seaweed".
All eyelashes have the shape of a natural eyelash. They are thicker at the root and they taper to the end. You cannot feel them in your eyes, they are resistant to water, sweat and tears.
To apply Classical eyelashes we use thickness of 0,10 /0,15 /0,18 /0,20 mm.